NeocoreGames Announces The Incredible Adventures of Van Helsing II
Budapest, Hungary – June 12, 2013 – Esteemed indie developer NeocoreGames announced today The Incredible Adventures of Van Helsing II for PC, bringing players the follow-up to the popular gothic-noir steampunk action-RPG influenced by Bram Stoker's Dracula. Returning fans will be able to import their characters from the first adventure, while new hunters will have the opportunity to create their own legendary monster-hunter.
"In the first game it all seemed so simple," said Viktor Juhász, narrative designer at Neocore Games, "defeat the mad scientist, free the land and ride into the sunset, but sometimes the fall of a villain only opens the way to more sinister foes."
The incredible adventures continue, and Van Helsing, the famous monster-hunter returns to save the day again with the help of his charming, ghostly companion, Lady Katarina. The gothic metropolis of weird science is on the brink of destruction as chaos rules the streets and a new enemy plots revenge. It's time to enter the dark side of Borgova and the forbidden wilderness, but beware: you are not the only one behind a mask.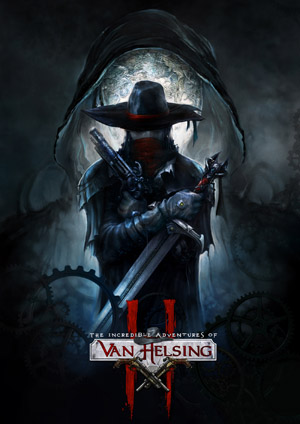 Download the boxart here.


The Incredible Adventures of Van Helsing, currently available worldwide $14.99 via Steam on Windows® PC, is a one-of-a-kind action-RPG that pits players in fierce battles against familiar supernatural foes and enables players to partake in a tower-defense mini-game within Van Helsing's upgradable lair to ward off evil that attempt to overrun the base by way of force.
Read more:


Facebook: http://www.facebook.com/VanHelsingTheGame

Twitter: http://www.twitter.com/VanHelsingGame

  DevBlog: http://devblog.neocoregames.com/

Forums: forum.neocoregames.com

---
About NeocoreGames
Founded in 2005, NeocoreGames is a small development studio aiming to create high quality products. Best known for its King Arthur – The Role-Playing Wargame series, NeocoreGames also developed Crusaders: Thy Kingdom Come and The Kings' Crusade. After dabbling with various mixtures of RTS-RPGs and strategy games, the studio is venturing into the field of more traditional RPGs. Returning to independent development, NeocoreGames continues to expand its creativity and devotion to video games.
Official Website | Facebook | @NeocoreGames
---
Press Information

For more press assets please visit press.neocoregames.com
Media contact
Orsolya Toth
PR Manager, NeocoreGames
orsolya.toth@neocoregames.com