Monster Training Academy

Episode I


Monsters, traps, death, blood, guts and cuteness. Nothing can possibly go wrong with this recipe, right? Well, not for this little guy, but you know, in general...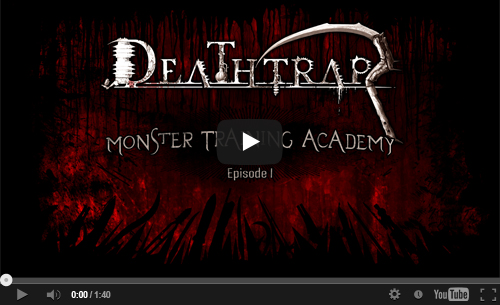 https://www.youtube.com/watch?v=pWlk7STJmLs

More info about Deathtrap will be coming soon! Visit the NeocoreGames booth in Hall 8 and play Deathtrap at Gamescom!


---
Press Information

Download the Deathtrap - Monster Training Academy, Episode I video here.
Deathtrap will be playable at Gamescom, in Hall 8 at the NeocoreGames booth ( #B030). If you want to set up a last minute appointment, please contact us as soon as you can.
Media contact
Orsolya Toth
PR Manager, NeocoreGames
orsolya.toth@neocoregames.com